What´s new: Tea bags with drawstrings – quick and easy!
Published on 01.04.2016
A small revolution for the preparation of high quality teas.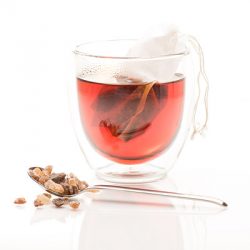 You can now abandon tea strainers, balls, or elaborate filter clips. Our filter bags with drawstrings can be filled and used easily, quickly and without tools. They are made of superfine tea filter paper and are elemental chlorine free. Their compostability makes them particularly environmentally friendly.
Uses
Die Beutel eignen sich hervorragend für:
Tea
Spices and rice
Fragrances